RadioTimes.com, Sub-Editor
Employer

Location

London - flexible/hybrid working

Salary

Up to £27,000

Closing date

30 Mar 2023
View more
Industry

Job Type

Hours

Sector

Discipline
Job Details
Sub Editor, RadioTimes.com
London, England, United Kingdom

Description

Immediate is the special interest content and platform company. Our fast-growing, multi-platform media business is home to more than 1,000 people across several business units, based in London, Bristol, Nottingham and Manchester. We focus on special interest markets, engaging with more than 75 million people globally each month, through world-class content, innovative new digital products and services and live events. Immediate Media was voted the UK's Best Media Company to work for and 4th across all UK companies by Glassdoor in 2022.
About the role
We are looking for a digital-first, SEO-savvy Sub-Editor to join our exciting and innovative digital editorial business to oversee the publication of content across all sections of RadioTimes.com.
RadioTimes.com is Britain's foremost TV and entertainment website offering the best TV recommendations, news, features, interviews, tech guides and companion journalism to tens of millions of users each month.
This role, which reports to the Production Editor, will be responsible for checking and publishing content live to the public on RadioTimes.com, escalating necessary checks to senior editorial staff and liaising with our journalists, editors, commerce teams and audience development.
As a Sub-Editor you will;
Publish content on RadioTimes.com live to our audience
Ensure all content is free from errors of fact, spelling and grammar
Publish content that has been optimised for SEO, including headlines, metadata and links
Make necessary checks and changes to articles to ensure that all output fits brand, legal and SEO standards
Ensure specific content tagging systems and procedures have been correctly applied to all published content
Publish content to RadioTimes.com's social media platforms in a timely and accurate manner
Requirements

Necessary to the role will be an exceptional attention to detail, a great understanding of current SEO best-practices, a comprehensive understanding of defamation and media law, an ability to work at a fast pace while upholding high standards and a good understanding of RadioTimes.com's style, tone and values.
Experience of working in an editing or production role on a reputable digital publication
Impeccable attention to detail in spelling, grammar, and fact-checking
Ability to work in a fast-paced publishing environment without sacrificing quality
Experience of working with affiliate links and optimising editorial content for commerce
Excellent understanding of media and defamation law
Understanding of latest SEO best-practice for publishing online content
Keen interest in TV, film and entertainment
Experience of publishing content on social media platforms
Benefits
A relaxed working environment with regular socials including a summer festival
Immediate Community webinars, well-being initiatives and Mental Health First aiders
25 days holiday plus a day for your birthday. Our offices will be closed between Christmas and New Year's which are in addition to your annual entitlement
Tailored training and development through our Love Learning platform
A progressive and transparent culture with clear career progression
Flexible / hybrid working plus early finish Fridays
Cycle to work scheme
Enhanced Family Policies including paternity, adoption and surrogacy leave. We also provide a pregnancy loss, fertility, and carers policy
Competitive pension plans and Life Assurance
A newly renovated modern office with lots of collaborative spaces
We pride ourselves on our open, collaborative, and dynamic culture. This encourages our people to thrive, and give their best whilst being supported, developed, and nurtured. As we care about our people, our environment, and the impact we make, we have an active Diversity & Inclusion network, comprehensive well-being programmes, and clear sustainability strategies.
Diversity, equity and inclusion are at the heart of all our values and leadership behaviours to ensure Immediate remains a place where everyone feels included and empowered;
We care
We succeed together
We enjoy the ride
We are bold
We never settle
We get on with it
People are at the heart of our business and creating a diverse and inclusive working environment is extremely important to us. Immediate is an equal opportunities employer. We'll never treat anyone less favourably because of their sex, gender reassignment, pregnancy and maternity, marital/civil partnerships, sexual orientation, race, nationality, ethnic origin, age, religion or belief or disability. We're also committed to supporting applications from those who are returning to work following a career break, maternity leave or caring responsibilities.
Company
Our Mission
We are building a significant, fast-growing, dynamic multi-platform consumer media business that delivers for its consumers, its commercial partners, its people and its shareholders.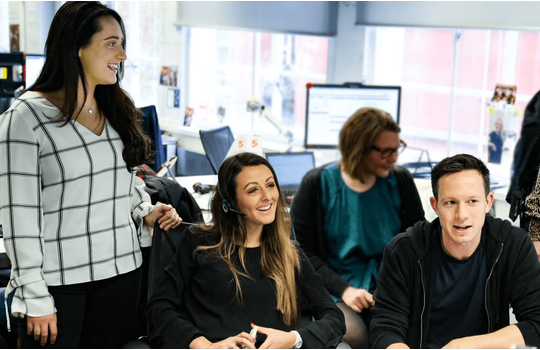 We reach over 87 million consumers across multiple platforms and a range of specialist markets including Entertainment, Craft, Gardening, Food, Cycling and Science & History. In today's rapidly changing landscape, investment in culture and people is an important differentiator. We invest in leadership, development and training to create a culture that allows us to be nimble, collaborative and high energy – so we can take advantage of the significant opportunities we see ahead.
https://youtu.be/l46tUFg-kyA
Our Culture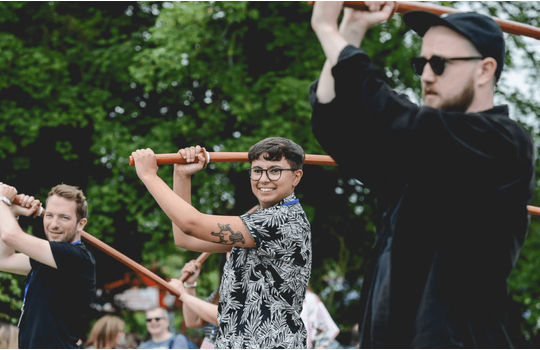 Creativity, innovation and an entrepreneurial spirit define our culture, so working with us is stretching and rewarding. We're a company that's changing fast, and we've created a culture that encourages people to give their best and thrive.
Company info
Website

Telephone

020 7150 5000

Location

Vineyard House
44 Brook Green


London


London


W6 7BT




GB
Get job alerts
Create a job alert and receive personalised job recommendations straight to your inbox.
Create alert